Commitment to Community
Before the start of Bailey & Wood, Founder D. Mike Wood has always made helping others a top priority! Whether it was someone going through a hard time or donating to local charities, Mike was always lending a hand. Since starting Bailey & Wood in 2007, Mike has kept his values by making them the company's mission and has donated over a million dollars to local heroes, organizations, and more!
Bailey & Wood Annual Charity Golf Outing
Every year Bailey & Wood hosts a Charity Golf Outing where 100% of the proceeds are donated to multiple charities! In 2021, we broke our record with our largest donation yet of $30,000 split between local Kevin Kinnee battling ALS and Hoosier Burn Camp! We love bringing the community together to help raise funding for numerous causes and will continue for years to c
Bailey's Hometown Hero of the Year
For multiple years, Bailey & Wood recognizes and spotlights multiple Hometown Heroes! Every January, we select Bailey's Hometown Hero of the Year and the proceeds from our Holiday Bash are donated that night! We love honoring our Hometown Heroes and bringing awareness to their stories!
Commitment 2 Community
Bailey & Wood is constantly giving back to our communities and we aren't slowing down! Commitment 2 Community is a series where we showcase different ways our company gives back, from donations, volunteering, and more! We are dedicated to aiding the communities we service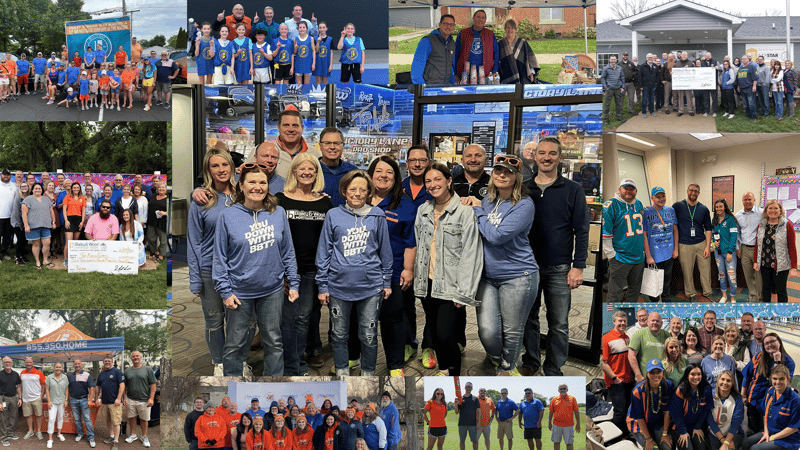 How Can Bailey & Wood Help You?
Bailey & Wood is always looking for new opportunities to better our community! Fill out this Request Form and a Bailey & Wood Team Member will get back with you!