Join Our Family
Do you want to work for one of Indiana's Top Workplaces? Look no further than Bailey and Wood Mortgage Lender!
Bailey & Wood prides itself on having a unique, family atmosphere! We owe our success to our dedicated team and our 5-Star Customer Service!
We out shine our competitors with our support team, in-house processing, underwriting, and marketing department as well as our community involvement all across Indiana! You won't find another extended family quite like us!
If you're looking to join a team, not just a company, we'd love to hear from you!
Employee Testimonials
Founder D. Mike Wood's leadership style is simple: stay true to yourself and your employees! He credits the company's growth as a reflection of the hard work of its employees, and it's important to always be listening and earning their trust. "I look at each of them as family and it means a lot for someone to say I want to be here at Bailey & Wood. So, I owe it to them to be the best version of me and give them the support they deserve and need to flourish with their careers." -Founder D. Mike Wood
They make me feel like family. I know I can go to anyone for anything and they'll have my back. I think that makes it a great company because we feel that way about our realtors and our customers, too. We want everyone to succeed."
Tawn Hensley,
Operations Manager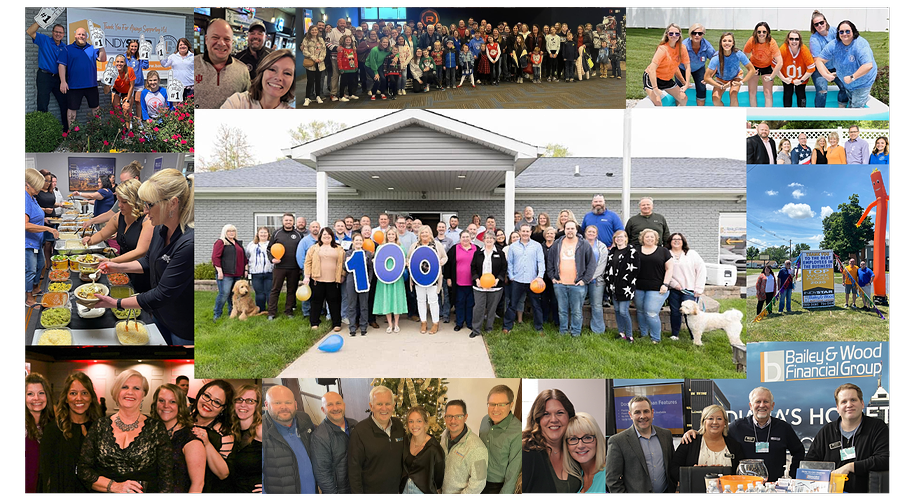 Interested in Joining the Bailey & Wood Family?
Contact Us here and a Bailey & Wood Team Member will get back with you! We're excited to hear from you!